Building Confidence in the Water
Pool Hours (open/recreational swimming varies, please check pool schedule below)
Mon - Fri: 6am-7:30pm
Sat: 7am-10am, 12pm-4:30pm
Sun: 1pm-4:30pm
Registration for Swim Team Now Open




Fall swim lessons are all full
In this facility, we have two pools available to our members and non-members.
Our lap pool is a 6 lane, 25-yard pool. Three lanes are always kept open for lap swimmers unless we have a large group in the pool. The other half of the pool is used for recreational swimming, swim lessons, and water aerobics. The temperature of this pool is kept at 84 degrees, and the depth of the water starts at 4 ft. and goes to 6 ft.
Our therapy pool is used for physical therapy patients, youth swim lessons, warm water aerobics, and recreational swimming. The temperature of this pool is 92 degrees. The depth of the pool starts at 1'6" and at the deepest depth is 4'6". At the end of the pool, there is a bench for people to sit and do therapy, relax or conduct toddler swim lessons.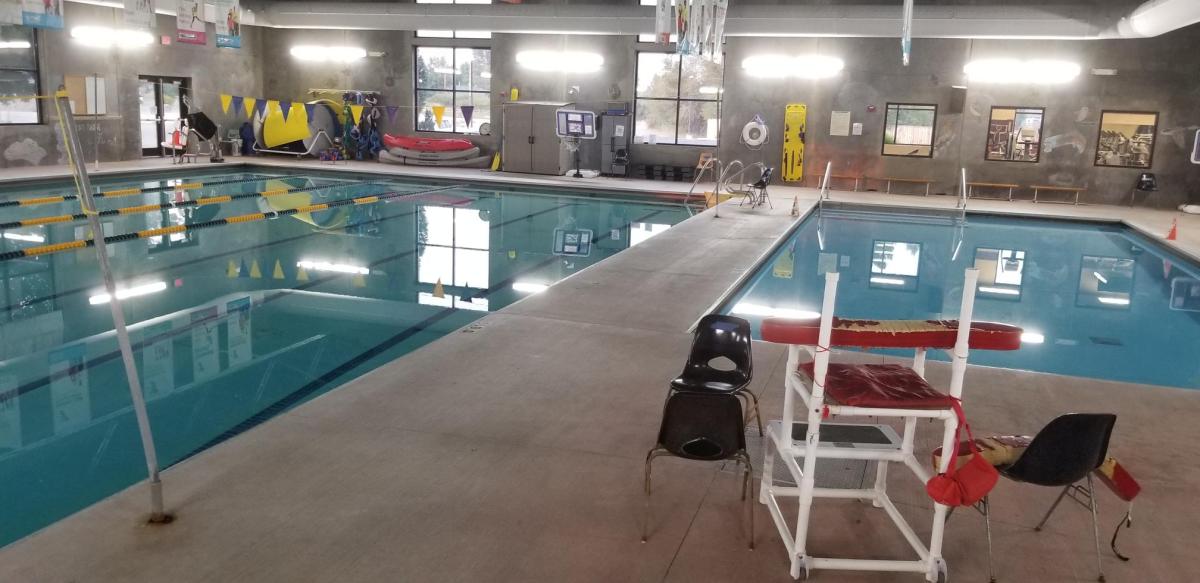 Both pools have stair entry, and there is a chairlift available for anyone needing assistance into the pools. In the pool area, we have basketball hoops on the side for the kids to enjoy, diving toys, kickboards, and a rope swing. For therapy or lap swimmers, we have barbells, water belts, and kickboards. The Y has certified Lifeguards on duty at all times.
Please take a look at the schedules above to see when the best time is for you to come and have some fun!