What to Expect When You Visit Us!
Our YMCA is a place where you can achieve your health goals, and find a sense of community. Come just as you are—we have members from all walks of life!
We would encourage you to wear something comfortable to work out in, and a good pair of athletic shoes for your safety.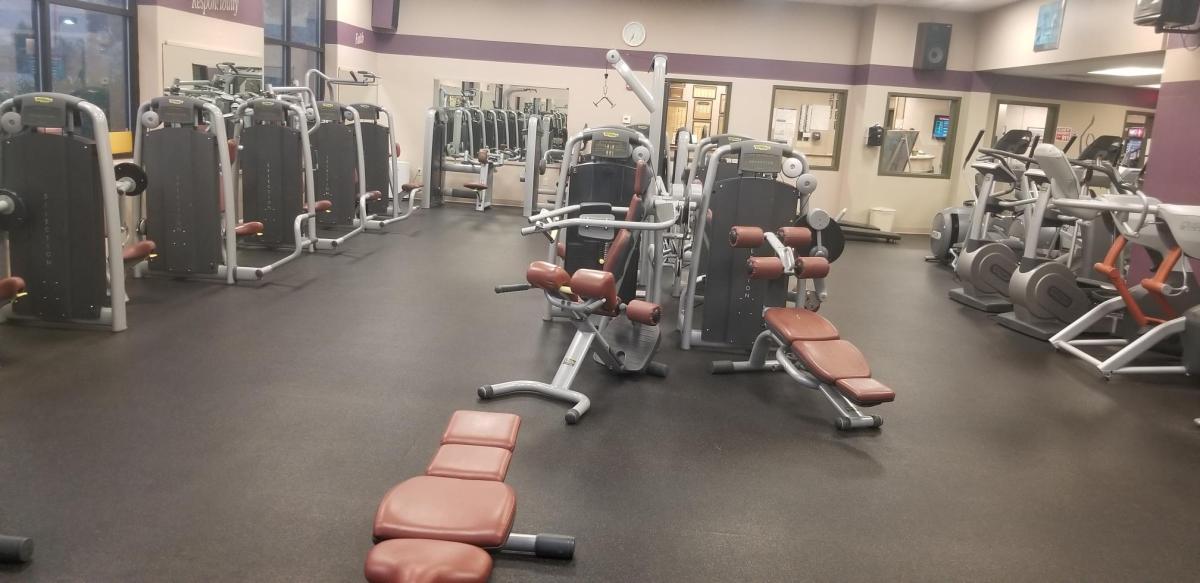 Here is more of what to expect when you visit the Y:
Large outdoor windows showcasing the mountains, rubberized flooring, colorful paintings, and a cool 66 degree atmosphere during the summer months create an ideal environment for our fitness area. It sports sixteen state of the art weight machines designed and produced by Technogym, a top rated Italian company. This fitness equipment works every muscle group in the body with perfect biomechanics producing outstanding isolation, with notable results. A cardio room of Precor equipment including five bikes, three treadmills, five elliptical trainers, and two stair climbers, along with two cardio Waves provide a variety of aerobic options. Dumbbells ranging from 3 to 100 pounds, as well as various flat and incline benches are also available.
At your request, a personal trainer will create an individual health profile based on fitness goals, medical history, and identifiable risk factors. The initial assessment includes blood pressure, resting pulse, body weight, and a complete body measurement evaluation. The individual trainers will ensure step by step instruction on proper technique and program detail. Nutritional guidance supplements the training regimen to assist with achieving and maintaining long-term goals.
Group Exercise classes are offered by our highly qualified and certified staff. We have a variety of classes to allow everyone a chance to find something they enjoy. Our class schedule changes every three months with some of our classes remaining the same and some changing to something new to help keep everyone motivated and having fun. A link to our current group exercise schedule can be found on this page.
The Fitness and Wellness area was developed with a desire to serve the fitness needs of a diverse clientele. It's sure to offer everyone, of any age, a new outlook on exercise and fitness activities.